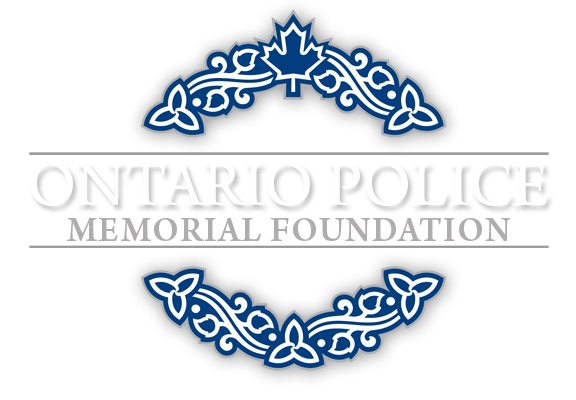 Honour Roll
By Year Range
Memorial Print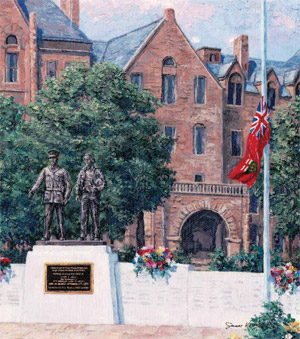 Sales of these prints are in support of the Ontario Police Memorial Foundation
Follow us on social media.
Hamilton Police
Constable
James Barron

Hamilton Police
October 27th, 1903
Age: 48
Years of Service: 21 years service plus 2 years Edinburgh City Pol
James Barron was Married with 5 Children.

Circumstances
Constable Barron was responding to a whistle for help from the J. Bidwell Mills residence on Catharine Street North in Hamilton at about 0100 hours in the early morning of October 27, 1903. Mrs. Mills and her son were home alone and called for help upon hearing noises in the backyard. Constable Barron went into the backyard to check and two men, possibly three, attacked him. He was shot at three times, two missing and the third striking him below the heart. Although badly wounded he summoned assistance by blowing his whistle. He died the following day. Although several theories were discussed it was resolved that he had disturbed a break and enter in progress.
---
Postscript
The murder of Constable Barron was never solved. Hamilton policemen at the turn of the century were unarmed. Most didn't even have a dark lantern to light their way on the night shift. Those were reserved for officers working the beats in the downtown core but were so antiquated most refused to carry them because they smelled and leaked on their uniforms. As a result of his death, the Police Commissioners who for twenty (20) years had held out against arming the force, changed their minds and allowed officers on night shifts to carry firearms.
---

Hamilton Police
Honour Roll