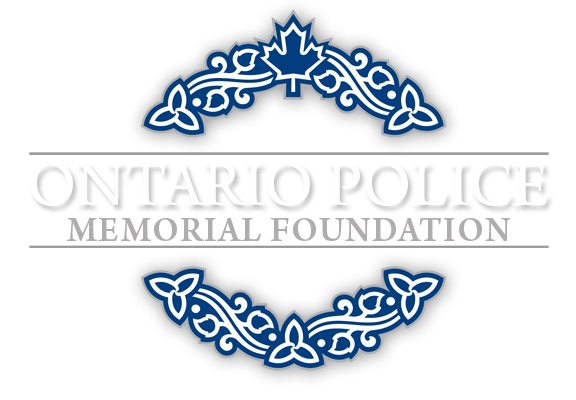 Honour Roll
By Year Range
Memorial Print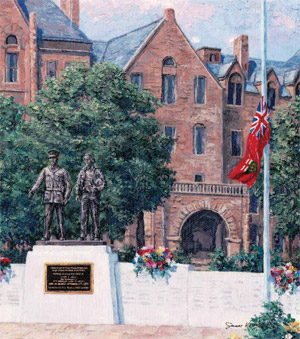 Sales of these prints are in support of the Ontario Police Memorial Foundation
Ceremony of Remembrance
May 3, 2020
Each year in May we gather at the Memorial Wall of Honour at Queen's Park for the Ceremony of Remembrance to honour not only our fallen officers, but also to recognize their family members. It is never lost on us, the incredible life changing sacrifice that they, the survivors, endure every day. It is imperative to keep the memories of their loved ones alive and to ensure that every fallen officer from our Ontario policing family, is never forgotten.
This year we find ourselves in unprecedented times with the onset of the worldwide Covid-19 pandemic. These times highlight the dangers that our job entails. With this pandemic come new risks to our front line police creating new challenges in an already dangerous job. The pandemic safety directives have required that we cancel our public Ceremony of Remembrance event, however, let us not forget.
To date, the names of 267 Police Officers have been enshrined on the Ontario Police Memorial Wall of Honour. The memorial was inaugurated in the year 2000 to honour fallen police officers and stand as a tribute to the bravery and loyalty of those who serve in Ontario's policing community and to silently honour those officers who sacrificed their lives in their desire to make a difference in the pursuit of justice. Today and everyday throughout the year we remember and honour those brave men and women who have died in the line of duty. We stand together to express our respect, our gratitude and our utmost appreciation to the families of those officers who have made the ultimate sacrifice. You will never be forgotten. Our "HEROES in Life, Not Death."
Please join me wherever this message finds you at 11 am May 3rd, by taking a moment of silence to reflect and remember all of our brothers and sisters from police services close to home and across Canada, who dedicate their lives to serve and protect their communities and to honour those officers who have died in the line of duty. We are so gravely reminded of this with what has just taken place in Nova Scotia and our fallen sister, RCMP Officer Heidi Stevenson, mother, daughter, hero. We stand together to express our respect, our gratitude and our utmost appreciation to her family and the families of all of the officers who have made the ultimate sacrifice.
To learn about how to participate in or view our virtual Amazing Grace social media campaign and watch the pipers live or anytime later please visit our link CeremonyOfRemembrance.ca/AmazingGrace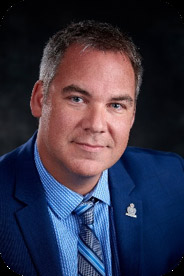 Thank you



Mike Adair
President
Ontario Police Memorial Foundation

Blog Post: https://ceremonyofremembrance.ca/amazinggrace/
Facebook Event: https://www.facebook.com/events/654139881828371/
Tweet: https://twitter.com/HeroesInLife/status/1254131298546921478?s=20
Instagram: https://www.instagram.com/p/B_anYzeFQY-/
OPMF Donation: http://www.opmf.ca/memorial/donations.php
Support the OPMF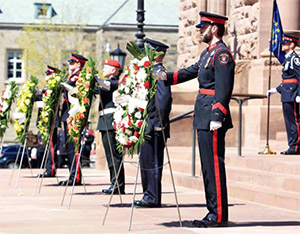 The foundation continually needs funds to maintain the memorial and help affected families affected.
Please offer your support
The Memorial Pin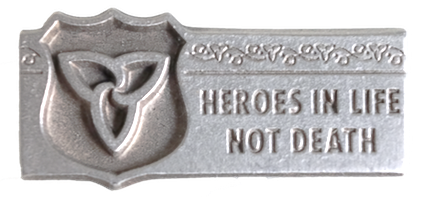 The Memorial Pin is the official pin of the New Ontario Police Memorial.