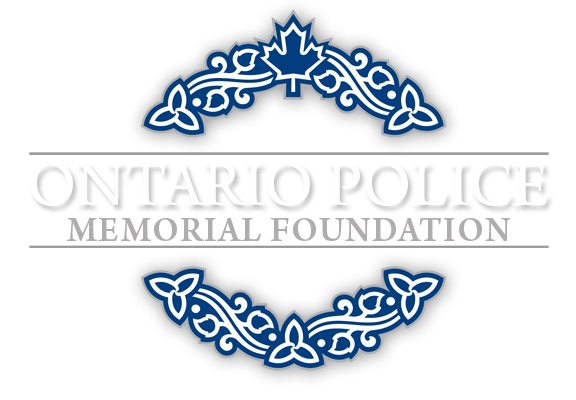 Honour Roll
By Year Range
Memorial Print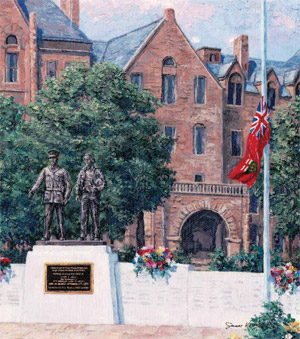 Sales of these prints are in support of the Ontario Police Memorial Foundation
Follow us on social media.
President's Message
March 24, 2022
After a long, unexpected hiatus from gathering at Queens Park for the annual Ceremony of Remembrance, due to the global pandemic, we have engaged the Ontario Police Memorial Foundation's planning committee to come together once again to organize a full regimental, in-person Ceremony of Remembrance on May 1st, 2022.
Gathering at the Memorial Wall in great numbers on the first Sunday of May, not only honours those fine officers who have sacrificed themselves to their sworn duty to protect their communities, but also to support and acknowledge the lasting hardship so many family members endure every day. We gather to honour, support, and show our gratitude for their sacrifice.
This year we will be adding 6 names of officers who died in the line of duty to the 266 names already enshrined on the Wall of Honour. Six more Heroes in Life shall forever be listed among those whom we shall never forget, to whom we owe that distinction.
On May 1st, 2022, at 11 am I encourage all those who are able, to attend and stand shoulder to shoulder with the colleagues and family members of our honoured fallen. It is, once again, time to come together, remember and pay tribute to those who have paid the ultimate price.
Thank you,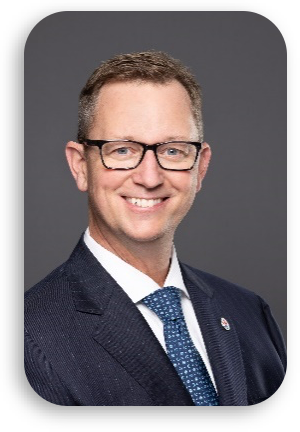 Jason Tomlinson
President
Ontario Police Memorial Foundation
Blog Post: https://ceremonyofremembrance.ca/live/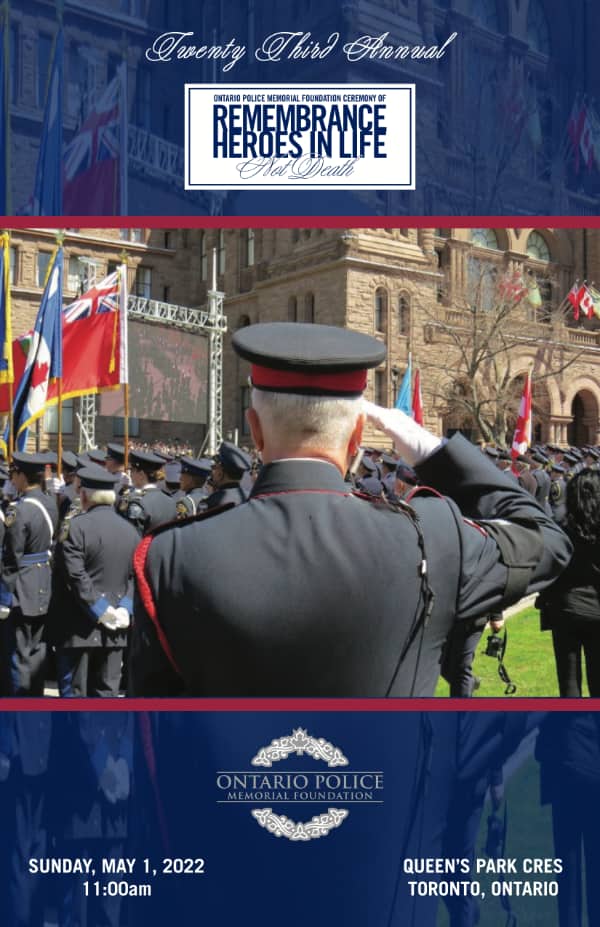 Support the OPMF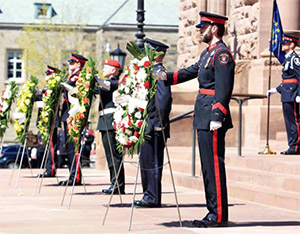 The foundation continually needs funds to maintain the memorial and help affected families affected.
Please offer your support
The Memorial Pin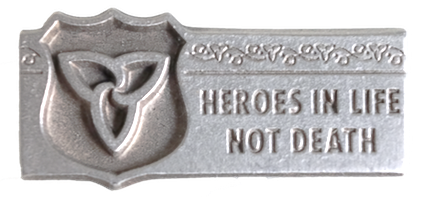 The Memorial Pin is the official pin of the New Ontario Police Memorial.